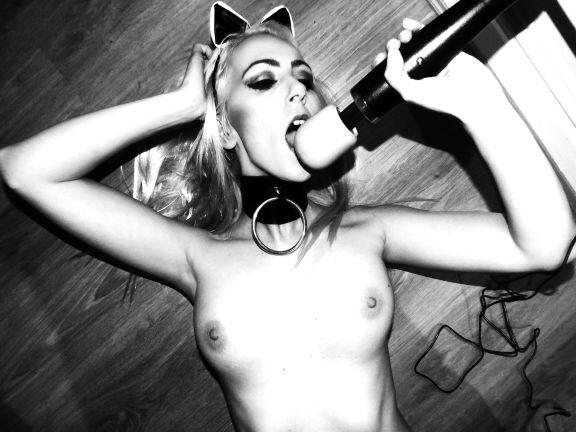 I've been sitting on something big for a while, but I wanted to be sure all the T's were crossed and the I's were dotted before I made the announcement. Usually, when I take on new clients for work, I don't tend to share. But – this is a new role I'm quite proud of.
You are looking at the North American Distributions and Marketing Director for Doxy Massager. Yes – US-mains Doxy has got their greencard and is making their vibrating way over to the USA!
The folks at Doxy approached me a few weeks ago, as they're looking to break into the US sex toy market. Right now the Doxy is only available here in the UK (a couple of US sites have it, as well as few other EU ones). My move back to America and their need for 'knowledgeable feet on the ground' came at the perfect time. I'm excited about using my connections in the adult retail world to get their products out there!
But – I can't write this post without a huge thank you to Ruby Kiddel and Eroticon. I've always said that Eroticon is not just a conference for writers. It's also a quickly growing business-to-business opportunity that's not to be missed. Every single Eroticon I have attended has resulted in thousands of dollars of income just from connections I made at the event. I first met the Doxy crew at Eroticon 2014 and the connection was built from there. If you're a business looking to find the right person – or the right person looking for a business – I strongly suggest you get ready for the next Eroticon. (Eroticon USA is tentatively scheduled for mid-August 2015 in Atlanta, GA and the next Eroticon UK will be in 2016.)
So what does this mean for me and Ruby Goodnight Media? Well, if you're in the USA, you'll probably see me at a few more trade shows than I originally intended on going to this year – but that's certainly not a bad thing! I'm still continuing with my content writing work, and still have the plans for a small company of content writers, helping them get their own gigs. This just dovetails into that. You'll also see Mrs Goodnight become a more active part of Ruby Goodnight Media – not just the support behind the scenes.
If you're a North American based sex toy retailer and want to get the Doxy stocked in your shop, please feel free to get in touch with me. You can reach me at ruby (at) doxymassager (dot) com, via twitter at @RubyGoodnight, or on Skype at RubyGoodnight. The first American units will start shipping mid-August, and we anticipate on that first run going very quickly – so I strongly suggest getting on the list as soon as you can!
Filed under: Recent Projects
Like this post? Subscribe to my RSS feed and get loads more!